Monday 20 December 2010
Less than a week until Christmas now, the decorations are up, the kitchens are stocked with turkey and mulled wine, and (hopefully) the gift shopping is done. On behalf of everyone at the Ephemeric, let me be the first to wish you all a very merry Christmas and happy holidays.




Christmas means different things to different people. This is a holiday of plentiful food, ostentatious baubles, and of course presents. But it is is also a holiday of melody, from the carols of medieval yore to the annually vaunted trophy of top spot in the pop charts. So this holiday season, let the Ephemeric suggest a few great Christmas songs for you. The yuletidiness of each song will be measured by our patented yule-o-meter, note that this is not necessarily proportional to the quality of the song.



5. "What's This" by "Fallout Boy"



A few years back, when the Nightmare Before Christmas was re-released in cinemas in 3D, Disney released a new version of the soundtrack to coincide. This soundtrack included covers of all the film's songs by big name bands, to capitalise on the indie fanbase that had arisen for this film. The highlight of the LP has to be this cover by Fallout Boy, a truly joyful, toe-tappingly catchy song. Turn it up and rock out for Christmas.

Rating on the Yule-O-Meter:






4. "White Winter Hymnal" by "Fleet Foxes"



The star of Fleet Foxes' acclaimed debut album, White Winter Hymnal may not be the most festive song but its frosted lyrics, sleigh bells and warming harmonies conjures an image of marching through a snowy woodland. For those of you in London, this is the perfect song to listen to while watching the snow fall in the coming days.

Rating on the Yule-O-Meter:






3. "Kindle a Flame in Her Heart" by "Los Campesinos"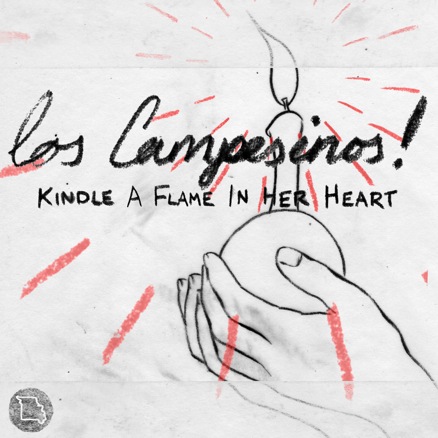 The newest entry on this list, this song comes courtesy of up and coming British band Los Campesinos. There's just about an entire year's worth of indie holiday pep wrapped up into this pretty package.




Rating on the Yule-O-Meter:






2. "A Great Big Sled" by "The Killers"



Few things scream "Christmas joy" like this song. Overflowing with innocent lyrics and playful melodies, truly this is a song for modern Christmases. Toys, tinsel and iPods under the tree, if you're in the festive spirit, this is the song for you.



Rating on the Yule-O-Meter:






1. "She Came Home for Christmas" by "Mew"



A 2003 remaster of Mew's song, She Came Home for Christmas ends this list on an emotional high. Is it a song about a lost love? Something more sinister? Either way it's a lovely song, and adds something a bit different to the catalogue of mostly happy Christmas songs out there.


Rating on the Yule-O-Meter: