Saturday 31 December 2011

Here we are again for the traditional end of year awards, where our esteemed panel of judges (ie me) lay down the ultimate verdict on the year gone by for everything, and we do mean "everything". 20 categories, 20 hard fought and well earned trophies.

It's been a year of much excitement and transition, of folk-rock revival and Ryan Gosling, and whether you find yourself overwhelmed by it all, or simply haven't been paying attention, you can't miss our final and definitive look back at all things 2011.

So happy holidays you magnificent bastards, and without further ado here are the:


2011 Debbie Awards


Cinema & TV

1. The Debbie for TV Show of the Year
Winner: Curb Your Enthusiasm
Runner Up: Dexter










Curb Your Enthusiasm , the brainchild of comedy legend Larry David, is quite simply the funniest thing on TV right now, and this latest season might just contain some of its finest moments. It's all the more impressive when you consider that between this and Seinfeld, David has been writing at the forefront of comedy for more than 20 years, his is a rare kind of genius.

Dexter comes in second, with the series still defying all expectations in keeping the premise improbably watchable as the seasons advance. The series may have peaked, there may be only a year or two left waiting in the wings, but for now this still remains one of the best shows currently on TV.


2. The Debbie for New TV Show of the Year
Winner: American Horror Story
Runner Up: Falling Skies











It's safe to say that many eyebrows were raised when the creators of mega-sensation Glee said they wanted to move into horror for their new TV series American Horror Story, especially for people like myself who hate Glee. The result however is far better than anyone could have expected, proving that some people simply have a knack for making compelling television regardless of genre or style.

Also worthy of note is new Spielberg produced alien invasion series Falling Skies, the spearhead of TNT's new lineup, which got off to a very promising start this fall.


3. The Debbie for Film of the Year
Winner: Moneyball
Runner Up: Source Code











While it may be a premature statement with so many of the films tipped for next year's Oscars still to be released, the Brad Pitt starring Moneyball goes down as the best of 2011 in my books. For the second year running, an Aaron Sorkin scripted film takes the prize, this time adapting the best selling true story of a manager who turns a tiny baseball team into record setters through the magic of statistics.

Duncan Jones (who no longer has to be known as Zowie Bowie now that he has escaped his father's shadow) follows up his critically acclaimed debut Moon with the bigger budget Source Code . The result speaks for itself and provides another hint of things to come from one of the most promising directors in cinema.


Music & Theatre

4. The Debbie for Theatrical Production of the Year
Winner: Frankenstein
Runner Up: Anna Christie











For the second year running, we snub the Donmar for the coveted Theatre Debbie. Michael Grandage must be phoning it in with his final year in charge. That being said, the winning production is something quite spectacular indeed: Danny Boyle's stunning interpretation of the classic Frankenstein starring a superb cast of Benedict Cumberbatch and Jonny Lee Miller, and the music of Underworld. Truly it was the kind of theatrical blockbuster that comes along only so rarely, and one that will live long in the memory.

The Donmar's Anna Christie takes the silver medal with Jude Law proving his stage acting chops with a role cast completely against type, and all the better for it.



5. The Debbie for Album of the Year
Winner: Hurry Up We're Dreaming - M83
Runner Up: Helplessness Blues - Fleet Foxes











Some Debbies are easy to award, but in this case there has been much deliberation and disagreement over which of two great 2011 albums should take home the gold. Ultimately we went with the more creatively adventurous effort from M83 and its rich, ambitious soundscape. Dreamy, nostalgic and quite remarkable, Hurry Up We're Dreaming is a worthy winner.

Fleet Foxes take the runner up price, but make no mistake they would have been a worthy winner in another year. Helplessness Blues improves upon their successful debut in every way, refining the wistful folk-revival sound and adding a lyrical narrative richness that was often previously lacking.



6. The Debbie for Debut Album of the Year
Winner: Noel Gallagher's High Flying Birds - Noel Gallagher's High Flying Birds











It's not been an especially groundbreaking year for debut acts, but there are a couple which come to mind when considering this most coveted of Debbies. This year the winner is Noel Gallagher's High Flying Birds, the latter and greater of this year's two post-Oasis solo albums. Noel is on song here on his own for the first time, staking his claim as a standalone artist in his own right.


7. The Debbie for Song of the Year
Winner: Helplessness Blues - Fleet Foxes
Runner Up: Wait - M83











In a reversal of fortunes from the best album Debbie, it is Fleet Foxes who take the top prize for song of the year with their lead single Helplessness Blues. Building on the smooth harmony-laden melody of a White Winter Hymnal, Helplessness Blues forms the crux of the new album with its driven angst and impetus.

Meanwhile the sumptuous Wait from M83's album takes second place with its beautiful, yet understated melancholy.


Videogames & Technology

8. The Debbie for Greatest Technological Innovation of the Year
Winner: Kepler Spacecraft










While technically speaking Kepler launched in 2009, 2011 was a big big year for the project, and a year of many firsts for space exploration. 2011 saw the first Earth-size extra-solar planets discovered as well as the first extra-solar planets discovered within the so-called "goldilocks zone"; there has been much talk of the death of the space program, but in many ways now more so than ever before is an exciting time in this field.


9. The Debbie for Lamest Technological Innovation of the Year
Winner: Kinect











At some point the Microsoft bigwigs gathered in a smoke-filled and i'd like to think poorly lit room and decided that the best way to copy Nintendo's motion control idea was Kinect, a device which involves controlling games by flapping about like an idiot with absolutely zero physical feedback. Needless to say it has not exactly taken off, nor has Microsoft's grand vision of a house controlled entirely by waving your hands at Kinect.




10. The Debbie for Videogame of the Year
Winner: The Legend of Zelda: Skyward Sword
Runners up: Portal 2, LA Noire










The winner of this year's Debbie for best video game may raise some eyebrows for its lack of review on this website, but then I'm a busy man, so deal with it. The fact that it's winning game of the year against some pretty formidable competition should say all that needs to be said; Skyward Sword sees the most radical shift in gameplay arguably in the series' history while managing to stay faithful to the elements which make Zelda one of the world's most critically acclaimed franchises.

In a year full of tough competitors for the top prize, the choice of runners up was equally difficult, but ultimately second place is being shared by Portal 2, the more ambitious sequel to one of the greatest games of the past 10 years, and LA Noire, Rockstar's technologically innovative homage to the 1940s.


Sports

11. The Debbie for Footballer of the Year
Winner: Lionel Messi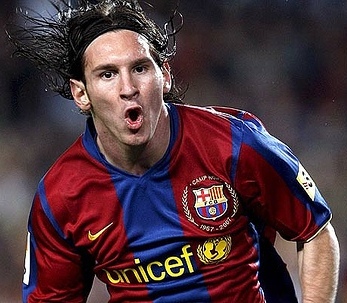 Lionel Messi, retains his trophy, being that he is frankly not in the same category as the rest of us mere mortals when it comes to footballing ability. For this reason I have decided that picking a runner up would bely the gulf in class between him and the rest. Also I didn't even bother changing this blurb or picture from last year's awards.


12. The Debbie for Sports App of the Year
Winner: iFooty











It's been a big year for iFooty with the launch of video content and other new features, one which has seen the app attract even greater media attention, including a write up in prestigious football magazine FourFourTwo.


Social

13. The Debbie for Party of the Year
Winner: Halloween Pub Crawl













Maybe I'm just a sucker for Halloween, but year after year they tend to produce the best nights. This year's pub crawl through the seedy depths of Camden Town set the scene perfectly.



14. The Debbie for Restaurant of the Year
Winner: The Oxo Tower
Runner Up: O Ya










This year belongs to the Harvey Nichols brasserie in the Oxo Tower, consistently one of the best restaurants in London with its superb changing menu and newly redone bar. With unrivalled panoramic views across the Thames this is truly a restaurant for special occasions.

Content to hold the runner up position again is O Ya of Boston, one of the best restaurants in the world, so good as to make reference to it as a "sushi place" seem almost ludicrous.



15. The Debbie for Nightclub of the Year
Winner: Piccadilly institute











If there's one thing I am a sucker for it's creative drinks and themes. Piccadilly has this going for it in spades with several uniquely themed rooms and drinks to match including a science room containing the steaming foamy beakers pictured above, and a Moulin Rouge styled room where drinks are served in a top hat with sparklers.



16. The Debbie for Best Brother
Winner: Jeremy Debate

You're welcome bro.



17. The Debbie for Douchebag of the Year
Winner: 99.9% of all London bike riders











Bikes, the scourge of London drivers and pedestrians, and with the new influx of "Boris bikes" (actually a brilliant idea, though we stole it from the French) there are a whole lot more of them all of a sudden. Don't get me wrong, bikes are a great thing, the trouble is 99.9% of people in London ride them like an idiot. So to those of you in the 0.1% I raise a glass in gratitude, to the rest, a middle finger.



Travel & Literature

18. The Debbie for Book of the Year
Winner: Girl with the Dragon Tattoo - Stieg Larsson











Not exactly a new book, but read for the first time this year and unique to say the least. Don't just catch the films, make sure you read the books as well.


19. The Debbie for Wine of the Year
Winner: Castello di Fonterutoli 2004
Runners Up: Cerviolo 2001












Castello di Fonterutoli 2004 is, for my money, the best vintage of the best wine from one of the best vineyards. Fonterutoli has become one of the biggest names in wine, but if you want to do it right, try to find one of these bottles, which are understandably becoming scarce.

Going for something a bit on the heavier side, Cerviolo 2001, takes the silver medal this year having tracked down the last remaining bottle at the San Fabiano vineyard. Quite the wine.



20. The Debbie for Champagne of the Year
Winner: Champagne Mailly L'Air Blanc











Champagne Mailly's latest Grand Cru continues the "four elements" theme, this year bringing air to the table, and it might just be their best yet. This delicious 2005 vintage is rich, fruity and irresistibly smooth.



Well there you have it, another great year, and here's to the next one being even better!
Monday 12 December 2011
As you have probably noticed, I haven't had a lot of time (read: any time) to write new articles lately. However, now that the holidays are upon us I intend to get started again. A few big articles coming up, but before then I'm going to get a few essentials out of the way, with a round-up of all the recent reviews I haven't been posting.


"Drive" Film Review
Directed by Nicolas Winding Refn
Written by Hossein Amini, James Sallis (novel)
Produced by by Michel Litvak, John Palermo, Marc Platt, Adam Siegel
Starring Ryan Gosling, Carey Mulligan, Bryan Cranston
Running time 100 minutes


On paper, Drive is a film that ticks all the boxes. In Ryan Gosling, they have one of the hot actors of the moment, and with the Danish Nicolas Winding Refn they have a hotly tipped director whose last big western release was the critically acclaimed Bronson. Critical reaction has been strong and indeed Drive has been doing the rounds in many a top ten film list for the year, but this is not a film that will live long in the memory.

The plot is your standard heist-gone-wrong, with Gosling's unnamed stunt/race/getaway driver getting caught up in the illegal shenanigans of Irene's (Carey Mulligan) jailbird husband. This story may not be particularly remarkable or compelling, but the performances bring it to life with Gosling showing again why he is held in such increasingly high regard. More impressive are the outstanding supporting roles played by fellow up and comer Carey Mulligan, multi Emmy award winner Bryan Cranston, and the two mobsters played by the superb Albert Brooks and Ron Perlman.

However, what most stands out about Drive is undoubtedly the bold style of film making, with events being told through heavily stylised noir and some admittedly captivating cinematography and production. Sadly pretty visuals can only go so far, and this focus on style over substance simultaneously hurts the film more than anything else. The repeated reliance on music-backed montages and segments often makes portions of the films feel like a long music video, and with little meat to fall back on the end product feels superficial in the extreme.

This perception is not helped by actual shoe-horning of other films' scores into this film. On first viewing I noted the 28 Days Later score used repeatedly, and one extra long sequence set to Trent Reznor's Academy Award nominated score for the Social Network. For such polished production, this feels incredibly tacky, and quite jarring when you're familiar with the score in its original use.

In the end Drive is a flashy, but at times fairly grating crime noir film that nevertheless deserves notability in a year so far bereft of classics.






"Mylo Xyloto - Coldplay" Album Review
Genre Alternative Rock


A new Coldplay album is always going to be pretty big news and pretty big business, sadly by the point it feels like the band is just phoning it in. I am reminded of the claim that Chris Martin made six years ago that he was on the verge of retiring, not wishing to drag his career, and yet here we are still milking that Coldplay cow.

Don't get me wrong I love classic Coldplay as much as anyone, but this time around the memorable songs are few and far between, with just the dance-riff based Every Teardrop is a Waterfall pushing the band into new and exciting territory and only Don't Let it Break Your Heart doing justice to the classic stadium busting Coldplay sound. Credit where it is due, these are very fine songs indeed, but they are the diamonds in the rough rather than highlights.

Mylo Xyloto has been billed by the band as a move into more "poppy" music. Strangely though I have yet to find a single person who was of the opinion that Coldplay's biggest problem was that they were not "poppy" enough. Nevertheless it is unfortunate that their interpretation of "poppy" seems to mean bland rehashes of their old music. Even less forgivable is the apparent shallowness of the album as a whole, devoid of any coherent theme or structure that one might have expected from their earlier albums.

Coldplay has never been everyone's suit, but even for long time fans Mylo Xyloto is a disappointment. Too early to say that the band's best days are behind them? Either way, this one is just Coldplay by the numbers.






"Noel Gallagher's High Flying Birds" Album Review
Genre Alternative Rock/Britpop


Many are still feeling the bitter fallout from the split of britpop band Oasis, but little by little those wounds are beginning to heal. The elder Gallagher Liam returned to the limelight earlier this year with his solid solo project Beady Eye. Now it is the turn of the younger and arguably more musically gifted brother Noel.

Noel is the man behind some of Oasis's finest hours like Don't Look Back in Anger, often described as the more creative force within Oasis. So it is with great interest that we finally get a look at what he can do on his own, and finally determine once and for all which Gallagher is best.

Happily I can report that this album is not only a triumph, but also the best collection of Gallagher written songs since the early days of Oasis. Embracing his new central role, Noel's fingerprints are all over this album; from full blooded sing-along anthems to grittier rock and roll songs, the self-titled album captures all the best elements of Oasis and imbues them with a new charm and panache rarely seen in the band's back catalogue.

The album maintains a refreshingly high quality throughout, with several excellent songs and a handful of strong supporting songs. The soundscape is richer, the melodies more grown up and the range broader, with standout tracks like If I Had a Gun, Soldier Boys and Jesus Freaks, and A Simple Game of Genius.

Noel's solo career is off to an excellent start. You should buy this.